Here it goes :

Sekolah Rendah Kebangsaan Batu Lintang, Kuching Sarawak ( 1992) Standard 1

Sekolah Rendah ACS Methodist Lumut (1994) Standard 2 /3

Sekolah Rendah Kebangsaan ST George , Taiping (1995) Standard 4

Sekolah Rendah Ibrahim Sg Petani (1996) Standard 5 / 6

Sekolah Menengah Ibrahim Sg Petani 1998 ( 2 months) Form 1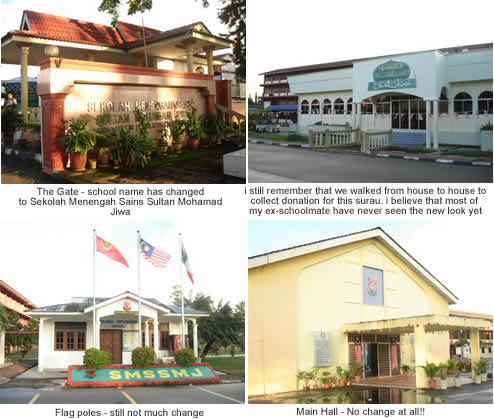 Sekolah Menengah Sains Sultan Muhammad Jiwa Sg Petani (1998) Form 1 / 2

Sekolah Menengah Kebangsaan Sri Kampar, Perak (2000) Form 3

Sekolah Menengah Kebangsaan Simpang Pulai , Ipoh (2002) Form 5

All of this are the schools I used to be a student. Yes, every two years , I moved to another school since I was in standard 1 . Why? Most probably, because my parents were armies.


Each and every school I attended, have memories, and some of them sometimes make my tears drop. I missed all of these school.

If you are one of the student , same batch with me, do gimme a comment :)

What do you think fellas?
:angeldream: